Dark & early as usual, we were all set up with 2 riggers and 2 wire divers long before the sun was out, surface water temps still cold for this time of season around 65F, and 47F down 50 feet.
But what a beauty morning with calm waters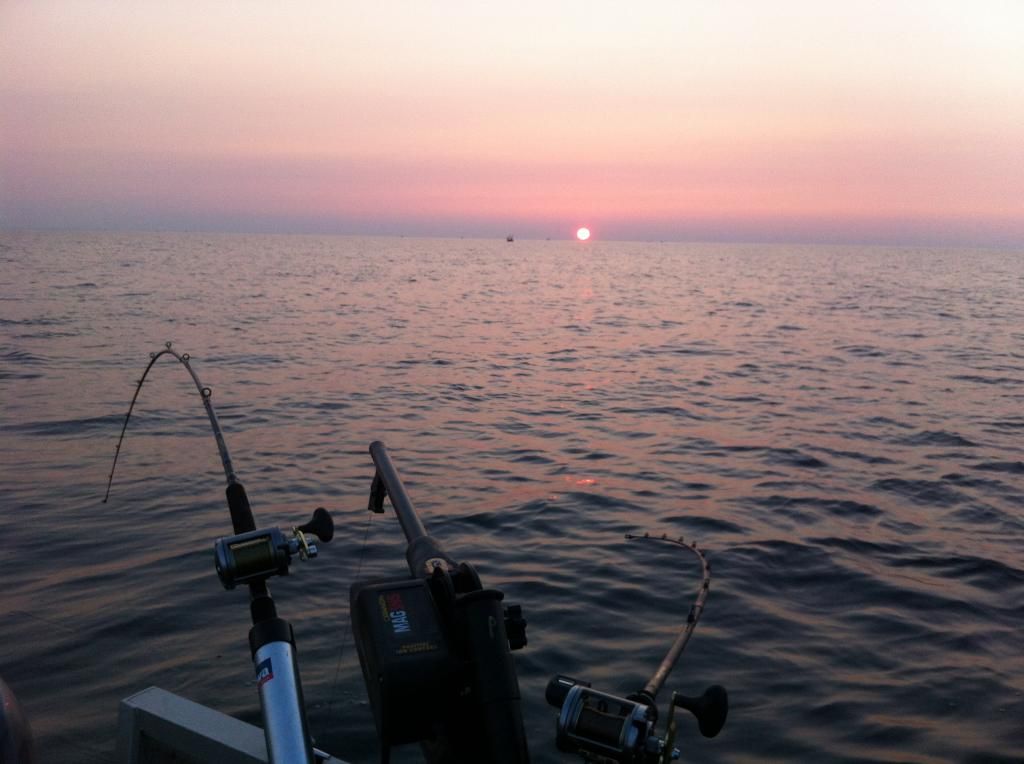 Didn't take us too long before the first fish was tugging on the port side rigger
Josh was on it like a pro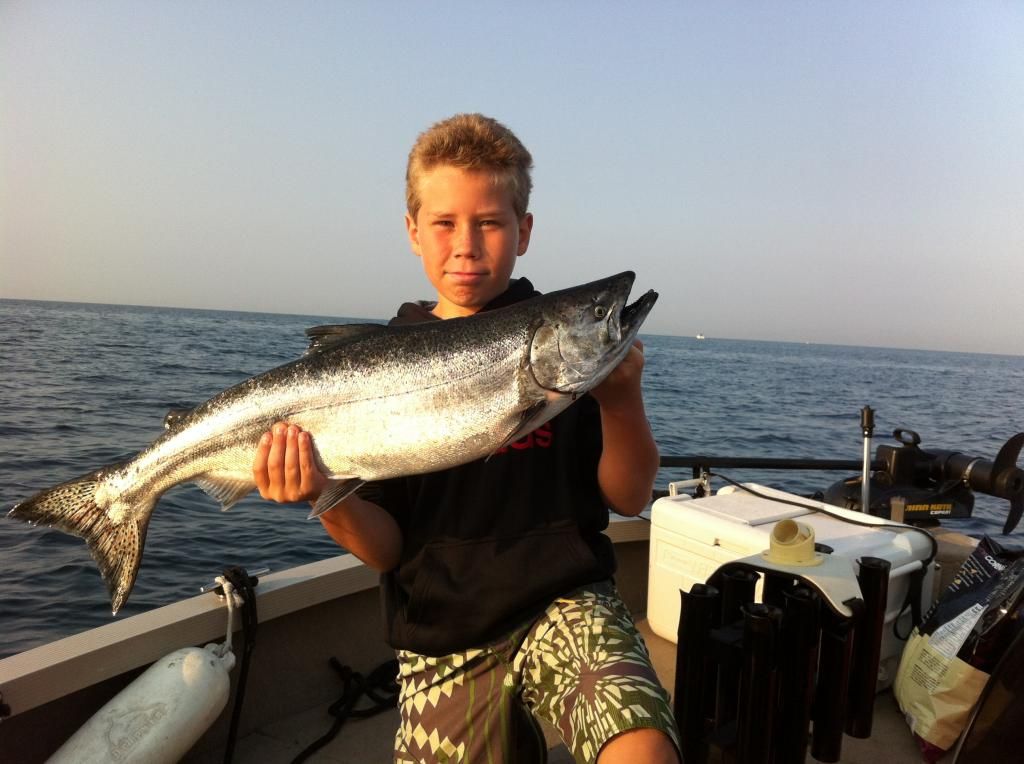 Then a nice bow for me
Got another hit on the rigger and instead of popping up, the rod doubles over, this usually means a big fish, Handed the rod to Josh and we had to tell him to stay in the boat, this fish was trying to pull the little man over board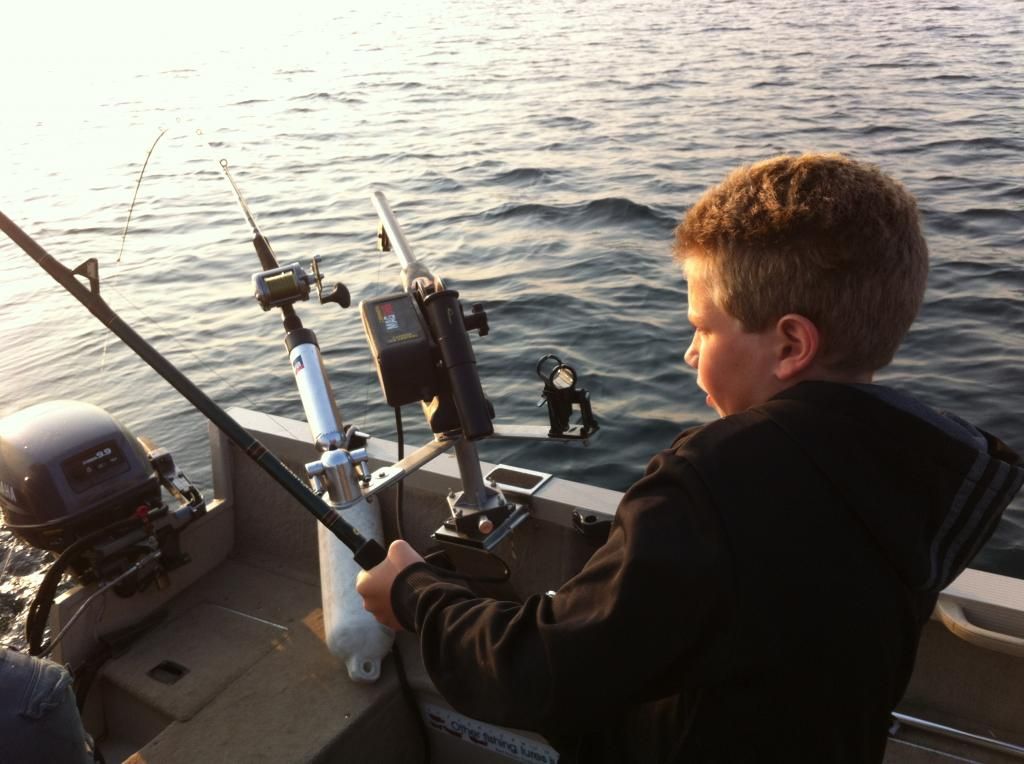 A long but very well fight (all by himself), and the beast was finally in the net, A quick photo and weight on digital scale (30 lbs), back to the water and swam away strong
A personal best and first Tyee for Josh !!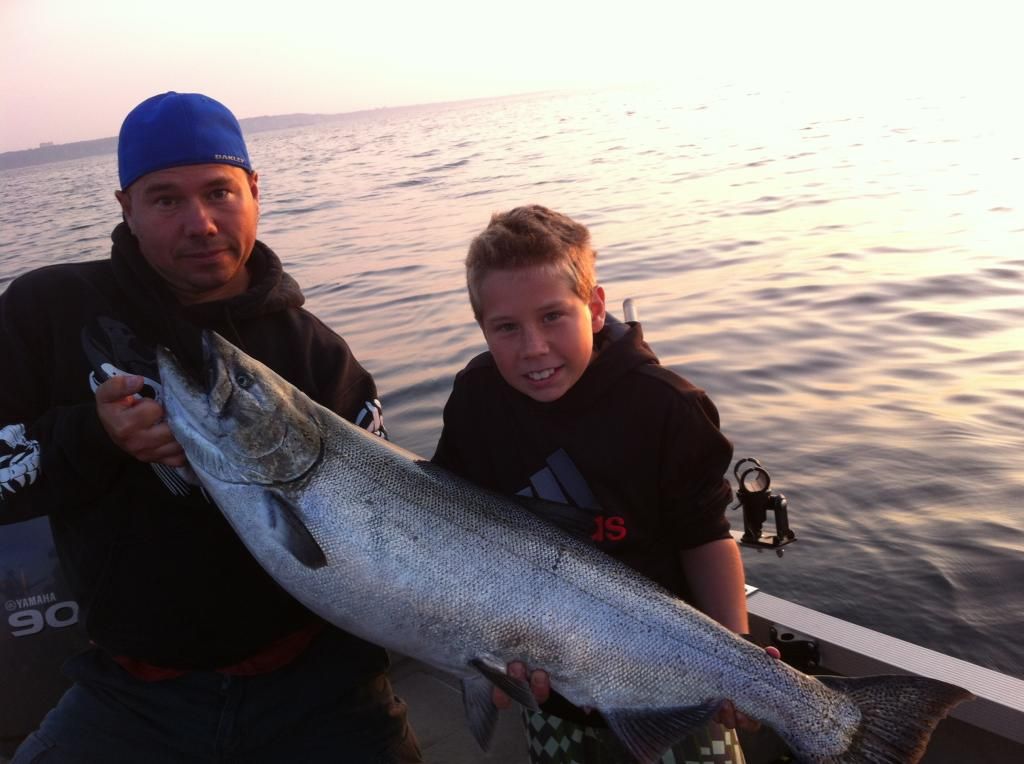 After, we had a few high fives, Josh was still shaking and complaining about sore hands and arms
......but all with a huge smile.
We got a few more fish after that but nothing looked impressive after that Tyee.
This would have been a nice picture without all that smog, makes you wonder what are we breathing every day
The lake was like glass and company was second to none, lots of laughs and a PB for my buddy.............and there will be many more I am sure.
Total score: 6 for 6